Personal Vices…….
Emotional and Physical wellness can be a struggle for anyone that relies on a personal vice.

 
My vice has been food AND sugar my ENTIRE life!  Sugar is a poison and toxic to our bodies.  It has LITERALLY ruined my life. It causes inflammation which can be disastrous when you struggle with other health problems like I do.
Can you imagine not being able to care for your kids – because you have no energy and can't keep up with daily activities.

To exhausted to get through the day. Taking 2 or 3 naps a day.

NOT sleeping at night

Not being able to remember simple things?

Tired all the time

One day you feel okay, the next you can't get out of bed

Pain in joints

Headaches

Depressed
This was my life….
The worse part was that It not ONLY affected me.   These mindless food choices were affecting my children with behavior and emotional challenges too.  They ended up with problems concentrating and acting out with anger.
Not every food addiction is this dramatic,
but I guarantee that EACH of you have some type of personal vice!  
What is yours?
      CHOCOLATE     RELATIONSHIPS     CARBS     SEX     SODA     ALCOHOL     CIGARETTES
I am so passionate about my lifestyle changes that sharing it with others has flourished into a thriving business.  We have already helped so many families.  And we are NOT done.
It was 3 SIMPLE changes in my life that have helped my ENTIRE family.
I was able to empower myself as a mother and take back my life.
You can too! 
I now can attend my kids school activities with energy. 
Do the laundry, make dinner (which, no miracle will help in that department…. )
BUT, being present when my family needs me brings AMAZING fulfillment… because my kids are only getting older.  And I don't want to miss another moment! 
This lifestyle journey has ignited a FIRE within!!  I am on a personal mission to help others get their lives back.  It is possible for ANYONE to do!!
Please let me welcome you with open arms to our Young Living team – Oil Beelievers 🙂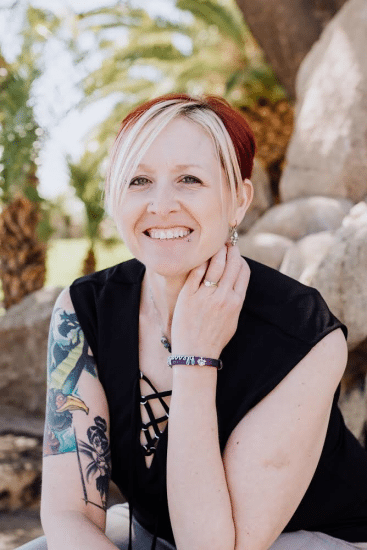 e·mo·tion
noun
plural noun: emotions
a natural instinctive state of mind deriving from one's circumstances, mood, or relationships with others.

I start with Emotions because I know that mine where

ALL OVER THE DANG PLACE!!!

First and Foremost –

For effective therapeutic use it is absolutely crucial that only good quality, natural essential oils be used. It is worse than pointless to buy any other product, and sometimes it is down right  dangerous to use them if NOT a pure oil. No matter how pleasant the aroma might be, reconstituted or diluted products lack the constituents necessary to achieve good therapeutic results. Synthetic copies are not only ineffective, but they cannot be metabolized and utilized by the body, nor can they be excreted by the normal pathways of skin, kidneys, and colon.

 SECOND –

Under the current laws, many products come under the heading "essential oils" and can be marketed as such even if they have been diluted with vegetable protein oils and even if they are deadly synthetic reproductions with a little pure oil added.  This is not intended to start any disagreement with anyone reading this… I ALWAYS tell my customers to do their research.  I have used lesser quality oils in the past, and realized that is WHY they produced a bad reaction for me or did not work.

I ONLY recommend Young Living Essential Oils.  I will not refer to other oils.  To check out their commitment to quality you can watch their video: Www.seedtoseal.com and look into the farms that they own all over the world.
A LITTLE TIDBIT OF INFO>>>
BALANCE
Many essential oils are adaptogenic, meaning they will instigate a reaction in the body to bring about a state of balance. For example, hyssop normalizes either high or low blood pressure; peppermint is found on lists both as a stimulant and as a sedative.  Lemon acts on the nervous system either as a sedative or a tonic, as needed. This is true of the various plants in herbal form as well. Essential oils are simply stronger and the effects more immediately recognizable.
BLOOD/BRAIN BARRIER
Some essential oils, those containing sesquiterpenes, cross the blood/brain barrier. Oils such as cedarwood & sandalwood, high in sesquiterpenes, cross this barrier and bring increased amounts of oxygen and their healing properties to the limbic system of the brain.
ANTIOXIDANTS
Essential oils are powerful antioxidants. By their very nature they aid the body in eliminating free radicals and the damage they cause.
SPIRITUAL AND EMOTIONAL DIMENSIONS
The spiritual and emotional dimensions of essential oils are well known and have been used by people throughout recorded history. Some oils are calming; others bring sharpness and clarity to thinking processes and stimulate memory; still others bring a sense of contentment, well-being, and faith in the future.
ACTIONS
You cannot say, "I will use this oil today because it has astringent properties for my oily skin," and not encounter, for example, the antiviral properties of the chosen oil. When working on any physical ailment, there will also be beneficial effects seen on the emotional and energy levels of the body.
RELEASING EMOTIONAL TRAUMA
Present in the limbic system of the brain is a gland called the amygdala. This gland is directly connected to the olfactory bulb and is stimulated by the sense of smell and by our thoughts.  The aroma of essential oils reaches into this level of the body and aids us in releasing patterns that are not serving us well.
INTENTION
Studies have shown that essential oils that have been used with a positive intention have raised their frequency by 10 MHz.  Love your oils, pray over and for them, and for yourselves, use them with a firm intention set in your mind of what you need them to do.  You will notice an increase in the effectiveness of the oils.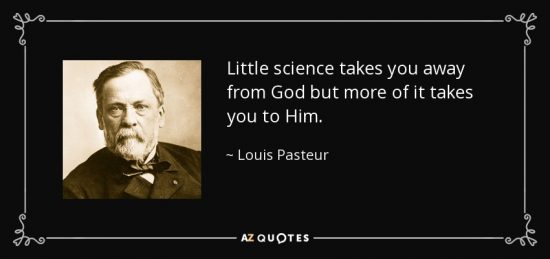 Credit to: LaRee Westover
YL Essential Oils for Emotional and Physical Support:
This is a list of Essential Oils that you may use to support any of these personal vices.  For specific uses and application techniques you can refer to the Essential Oil Desk Reference.  Can be purchased at Life Science Publishing:   https://www.discoverlsp.com/
• Alcohol:
Rosemary, basil, frankincense, and chamomile essential oils
•
Anxiety:
Ylang ylang and lavender essential oils
•
Caffeine:
Basil and grapefruit essential oils
•
Cravings:
Grapefruit, clove, cilantro (coriander), cinnamon, and peppermint essential oils
•
Drugs:
 Grapefruit, chamomile, and basil (for marijuana) essential oils
•
Eating Disorders:
 Grapefruit, bergamot, and cinnamon essential oils
•
Food:
Grapefruit and basil essential oils
•
Porn:
Frankincense essential oil
•
Sex:
Geranium and sandalwood essential oils
•
Sugar:
Grapefruit essential oil
•
Tobacco:
Clove, basil, black pepper essential oils
•
Withdrawal:
 Marjoram, sandalwood, orange, grapefruit,lavender, and other citrus essential oils
•
Work Addiction:
Basil, ylang ylang, orange, and lavender essential oils
All of these Oils can be purchased here: Oil Beelievers
I Enjoy teaching classes on Balancing Healthy Emotions.. Please contact me if you would like to set up a time to meet individually or would like to host a group class.
The ANGELA that most don't know…
We all have that time in our life where things get unmanageable.  Some never talk about it.  I have decided that I will talk about my experience, because it could help someone else.
I am not going to spill everything here on my blog for the entire world to see.  Now if you have the opportunity to meet me over a cup of tea, or we schedule a Wellness Challenge meeting.  I will share the nitty gritty with you if you are interested.
I will share this…. Life was good!  Work was good!  Kids were good!
 I played on an adult softball league, I was involved with the schools my kids attended, I loved my profession, I had a great support system my entire life.  I had 3 children and married a fabulous man!  The things that I didn't really think much of until now ….
I seemed to get "Sick" so many more times than others
Gut issues that were embarrassing and not age appropriate
Lack of energy, but just figured I was out of shape
I had A LOT of surgeries for repetitive injuries
I had always gotten the "weird" ailments like Mono
Sore joints and discomfort
In 2006 I was Diagnosed with Systemic Lupus and the gambit of auto-immune conditions that follow.  Including ALL the medications you can think of to get things under control.
BUT – this is NOT a sob story!  I rarely draw negativity to any of my posts.
The glorious news is that ALTHOUGH I live with Lupus EVERYDAY – Which is NOT going to change…. I am able to support my body when I have flares and live in a healthier emotional state because I use a natural alternative to prescription  meds.
Of course, there are some medications that I will be on for the rest of my life.  Some medications are needed to keep my body from attacking itself.  The part that I consider a "WIN" is when I can reduce a prescription or discontinue the use of an over-the-counter product which I am taking to help me combat a miserable side effect.
My underlying story is specific to  – SAYING NO TO NARCOTICS for pain management!
As I mentioned earlier ~ my life became unmanageable which was not in the illegal sense.  I was simply over medicated.  It was nobody's fault.  I have amazing doctors.  I just found a better option for myself and my family!  I learned how to be healthier with a lifestyle change.
I encourage EVERYONE to reach out to me if this resonates with you. Whether you are a parent of a child that is struggling, friend, relative, spouse, family member, or it is YOU!
I am NOT a doctor!  I cannot cure, treat or diagnose you.  I just simply share my journey and the simple things that helped me.  It does NOT happen overnight – it is a change that you have to be willing to embrace.  You move forward at your own pace.
Email me to schedule a "Wellness Meeting" – I am available to meet via computer (Facetime, Zoom, Skype), in person, or through email. Can't wait to connect 🙂
If looking for some simple changes: ROAD TO WELLNESS
A FREE Wellness program for OIL BEELIEVERS members that will walk you through:
– Setting attainable goals
– Fitness
– Food choices
– Toxins
– Emotions
– Detailed food cleanse
** Class will run MAY 15th – JUNE 11th **
I believe in Lifestyle changes, and this will help you create your foundation of wellness. It will consist of information and guidance for 28 days. Just enough time to create a better habit.
New or old to the idea of wellness, everyone can use a refresher from time to time. I am doing this class for myself, so I thought I would teach it along the way.
** Only requirement is to be a member of my team OIL BEELIEVERS (downline) and have an "active" Retail or Wholesale Young Living account.
IF YOU ARE NOT, then this is your opportunity to join a very motivated and healthy environment. If your not sure – then message me 
🙂 I can check your sponsor/enroller.
I would love to have you aboard!!
There will be a "Closed" FB group page set up for this class. If interested please request to Join at: https://www.facebook.com/groups/1685082598243113/
If not on FB, I will send daily emails to your inbox for the 28 days.
No pressure – check in when you want. I do not recommend getting behind by more than 2-3 days if you want to achieve great results.
I am very excited to start this group. All of my groups are , and friendly. People feel welcome and can share as much or as little as they like.
Hope to see you there!