Do you feel like me????  I'm SO ready to get back to my old self, and perhaps even drop a few of those holiday pounds that crept in from all the eating, drinking, and being merry.
The good news? I've got a solution for you. One that is not going to require calorie counting, oodles of meal planning, or countless hours at the gym.
Do you want the equivalent of an "easy button" that won't wreck your body or metabolism? I think I've found it for you.
It's called Slique in 60. If you've been with me for a while, you know I'm not a believer in quick fixes or miracle pills.
But there's something to be said for the power of clean eating, movement, and proper supplementation. Plus, the folks over at Young Living have created an entire line of essential oil-infused products and supplements.
They use the power of nature to support healthy weight loss and management. Read all about it here.
Get started on your NEW YEAR'S Resolutions rite out of the gate!!  Then be ready to CRUSH this Slique Challenge!!!
FEBRUARY 1st – APRIL 2nd
I am running this challenge simultaneously with Young Living's Slique program to offer you the BEST Wellness Program with ACCOUNTABILITY!
Registration with YL will begin on Jan. 1st thru 24th.
You will have access to BOTH their groups and our Member Only Facebook Group!
Recipes
Tips
Motivation
FB Live presentations
Giveaways
Product Information
Etc
NATURAL PRODUCT & NO ARTIFICIAL INGREDIENTS!
I have used these products for the last 2 years with wonderful results.   CitriSlim is a game changer!
I saw some fantastic results with this product.
** Minimal change is needed which is the BEST part!**
This is a naturally derived supplement and designed to help you burn fat when you incorporate it into your healthy lifestyle. The formula takes advantage of powerful antioxidants and micronutrients to support lipolysis.  This is the breakdown of fat into fatty acids.
This helps you accelerate fat loss and fast-track your wellness goals. Read all about it here and the actual results of a 2015 study. It worked well for:
Losing Inches Off Waist
Reduced Cravings
Increased Energy
This is after just 60 days of taking the supplement, upping water intake, and making no other changes to their routines…… CrAzY!!!! 
 THE SCIENCE BEHIND IT
This product works synergistically with your body.
Includes Essential Oils
Recommended by Personal Trainers
NATURAL recurring caffeine
TYPICAL Results: 60 days (healthy eating & regular exercise)
            ******** 12.9 pounds & 13.5 inches lost ***********
Great for Fitness community!!!
Great if NOT into Essential Oils or using them daily
Increase energy, stabilized body, and quicker recovery after workouts.
MONEY back GUARANTEE!!!
Citraslim — Formulated to burn fat! 
Works with your body!! 
Increases Energy

Release free fatty acids that help you break down your fat and use for energy

Proprietary blend of Citrus extracts which are proven to break down fatty acids and        convert to energy

Proprietary blend of Enzymes

Essential Oils – Peppermint, Ocotea, Cassia, Lemongrass & Balsam Fir

Antioxidants & Polyphenols are active ingredients

NOTHING SYNTHETIC and NO CHEAP INGREDIENTS

No ARTIFICIAL Ingredients which put toxins into the body

Natural occurring caffeine

GOOD FOR YOU!!!!!! Will help you reach plateau's in weight loss and start a healthy lifestyle

Control's cravings

Caffeine content is LESS than a Nitro, BUT NATURALLY occurring
SLIQUE SHAKE: Meal Replacement –
Berry Breeze flavored
 RAW, and VEGAN, & NO GLUTEN INGREDIENTS

No Artificial Colors, Flavors, Cholesterol, or Ingredients

Natural Derived B Vitamins with Folate

NON-GMO

Vegan Protein – Pea & Pumpkin Seed & Quineau

Slique Essential Oils

Alfalfa Grass Juice

Wolfberry

Full meal replacement – NOT a protein shake

NO Synthetics

Take on the go!!! Separate Sachets. Easy to take and Super Clean!!!

Suggested to take with 1 cup Almond Milk  (220 calories) By itself (190 calories)

No animal based products

Naturally sweetened with Coconut Palm sugar, Organic Stevia, Strawberries & Wolfberries

Phosphorus, & Iodine
SLIQUE BARS – Regular & Chocolate Covered
30-40 minutes before workout – Fiber, Fat & Carbs

Great as a snack

No GLUTEN Ingredients

Exotic Nuts & Berries

Sweetened with Honey

Chicory Root

NO Preservatives, NO Synthetics, NO Artificial Ingredients

NO Trans-fat

Manages appetite – Stay fuller longer with protein and fiber.

Potato Skin Extract- Releases hormone in stomach (CCK) that signals your brain that you are full.
SLIQUE ESSENCE – Essential Oil
Grapefruit, Tangerine, Spearmint, Lemon, Ocotea Essential Oils

Naturally sweetened with Stevia

Lemon Vitality – Cleansing, antioxidants, flavoring in beverages

Grapefruit Vitality – Cleansing, Weight management, Circulatory, and Lymphatic System

Use as a flavor in your GLASS water bottle during the day (or Stainless Steel)

Antioxidants and great for your body
SLIQUE GUM
Keep your mouth pre-occupied from mindlessly snacking

Frankincense Resin – Middle Eastern Travelers chewed on resin which provided oral health

Xylitol – beneficial for teeth and overall health

Peppermint Essential Oil

Spearmint Essential Oil
SLIQUE TEA
Jade Oolong tea & wild harvested Ocotea leaf

Vanilla Essential Oil

Ecuadorian Cacao Powder

Frankincense Powder

Natural Occurring Stevia

Weight Management

Curb appetite

Naturally occurring caffeine from tea leafs

The longer you steep – the more caffeine.  Steep in cold water and then warm up in kettle to reduce caffeine. Do NOT Microwave – lose the health benefits.

Rich aroma and High in antioxidants

Hand picked from Taiwan

Flavonoids – normal body functions and cellular growth

*** Nursing *** Natural occurring caffeine in tea. Consult with doctor if concerned.
GUARANTEED – YES…..!  The Slique Line is backed by a 60-day satisfaction guarantee.
 Read ALL those fine details right here.
Join OIL BEELIEVERS for some great INCENTIVES in this challenge
😉
Slique Assist Kit: Item # (20027)
– Slique in 60 Money Back Guarantee
Slique Advanced Kit: (Item # 20028)
– Slique in 60 Money Back Guarantee
💚

 
FREE Lemon Vitality Essential Oil
Slique Complete Kit: (Item # 20026)
– Slique in 60 Money Back Guarantee
💚
FREE Lemon Vitality Essential Oil
💚

FREE Core Vitality Case
EARLY BIRDS!!!!!! 
Place your order by December 31st:
FREE

YL LIME & ORANGE VITALITY OIL in addition!
I will add a Young Living account credit to your YL membership making your shipping FREE!
If your order qualifies you for the other goodies, you'll get those in the mail early February.
*** MUST BE A NEW CUSTOMER or a current member with Oil Beelievers ***
I'm SO excited to offer this  "Slique in 60" Challenge"!  On my journey I have lost over 70lbs and have maintained it.  I use this challenge yearly to kick things back into gear after the holidays.  Whether you are looking for a major change or just maintenance – THIS IS THE PLACE!!!
My members receive personalized support and encouragement.
ALL designed to help you reach your wellness goals, whatever they may be!
It's simple, really.
STEP 1: CHOOSE YOUR MEMBERSHIP
Option A: If you're NOT already a wholesale or retail customer with Young Living Essential Oils, create your membership right here. To qualify for the Slique in 60 Guarantee, you must have purchased one of their Slique kits in consecutive months. This includes: Slique Maintain, Slique Assist, Slique Advance, and Slique Complete.
*Note: if someone from my Young Living team invited you here, please let me know!
Now, to become a wholesale member and save 24% off your Slique products, be sure to choose "wholesale membership." Then choose your Premium Starter Kit. You've got a few to choose from – depending on your personal needs.
If you're into Essential Oils, the Premier Starter Kit is for you. It's got 11 essential oils that support every body system, a diffuser which can be used with all the oils, and some extra goodies like the Thieves Household Cleaner Sample.
Do you want more energy and LOADS of antioxidants in your life to complement the Slique Challenge? Then the Ningxia Red Starter Kit is for you.
And if you're looking for natural and non-toxic alternatives to things like household cleaners, toothpaste, mouthwash, and hand sanitizer, to name a few – the Thieves Starter Kit is for you!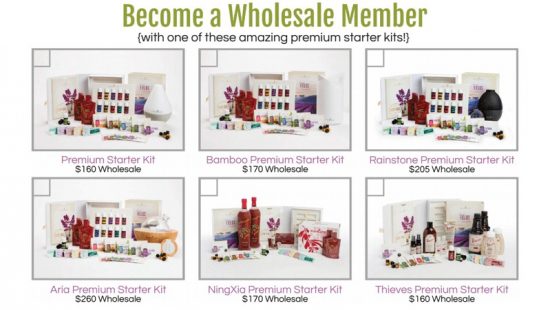 I will personally share tips with you as well as recipes for your new kit.  This includes a WELCOME Package to get you started!! 
– Monthly newsletters with product updates, tips and tricks. 
– Classes  – Education about products 
– Private Facebook page "Oil Beelievers"  for questions and concerns
If you choose the wholesale membership option, be sure you add the Slique products you want to buy when ordering your Premium Starter Kit. I recommend two of the "Slique Maintain" Kits to be added to your Essential Rewards order.
It has two (2) 15-day supplies of CitriSlim and 2 bottles of Slique Essence essential oil blend. Be sure you order enough to get you through a 30-day period. The following month, you can order your second month's supply with your Essential Rewards order – which gives you 10% back.
Option B: Alternatively, you can simply buy your Slique products at retail by becoming a Retail Customer and purchasing at full cost.
But again, be sure you order enough to get you through the first 30 days
(and then order the following month for the second 30 days of the challenge).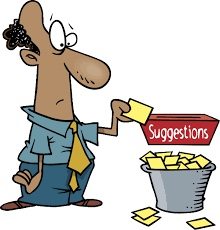 Remember, to qualify for the Slique in 60 Guarantee, you must have purchased one of their Slique product kits in consecutive months, including Slique Maintain, Slique Assist, Slique Advance, or Slique Complete.
If you're already a member, do a "Quick Order" right here. Another option is to add it to your December, January and February Essential Rewards order. Process it early in the month.
START DATE: FEBRUARY 1st thru APRIL 2nd
Remember, everyone will be thinking the same thing after January 1st. The products could got out of stock in the blink of an eye. (That's what happens when you're not using synthetics to create the best products and supplements in the world).  So….. order ASAP.
Contact me to let me know you signed up.  I will add you to the Facebook group. This is where you'll get all of our exclusive content.  Not on Facebook?
No problem – just hit reply and I'll be sure that you get the info sent along to you!