What is Antibiotic Resistance?
Some bacteria are able to survive some antibiotics, whether it's triclosan added to handsoap or penicillin taken by mouth.
The bacteria that survive are the ones who proliferate.
As we use antibiotics more, it kills the weaker bacteria, leaving the stronger, resistant bacteria to thrive.  This happens to our "good bacteria" as well.
Eventually, the resistant bacteria outnumbers the rest and our chemicals don't work anymore.
Then scientists have to create new antibiotics if we want to continue winning against harmful bacterial infections.
Antibiotic Resistance?
In the US alone, we see about 23,000 deaths per year from antibiotic resistant bacteria – why?
The use of antibiotics in general is overwhelming. So many people are using antibiotics for illness that does not require them.  Antibiotics should be used for bacterial infections.  Some examples of NON bacterial issues are: Ear infections, Pneumonia, Viral cough, etc.
FOOD CHOICES…  Some farmers use antibiotics in animals.
The gut matters!
The DIGESTIVE SYSTEM converts food into essential nutrients that are absorbed by the body, and eliminates what is waste.  What we put into our body plays a HUGE role in the activity of our body.
Before taking an antibiotic know if you are dealing with a VIRUS or a BACTERIA.
When taking antibiotics, our beneficial (good) gut bacteria are also casualties, and remediation with probiotics afterward is very important. I highly recommend Young Living Life 9.
Life 9™ is a proprietary, high-potency probiotic that combines 17 billion live cultures from 9 beneficial bacteria strains that promotes healthy digestion, supports gut health, and helps maintain normal intestinal function for overall support of a healthy immune system.*
Life 9 is specially designed with special delayed-release capsules, a dual-sorbent desiccant, and a special bottle and cap that ensure your Life 9 stays fresh and effective. Each bottle contains 30 capsules, making it easy to use this helpful supplement daily.
Life 9 includes 9 probiotic strains for full-spectrum gut support:
Lactobacillus acidophilus
Bifidobacterium lactis
Lactobacillus plantarum
Lactobacillus rhamnosus
Lactobacillus salivarius
Streptococcus thermophilus
Bifidobacterium breve
Bifidobacterium bifidum
Bifidobacterium longum
 Sometimes antibiotics can cause long-lasting gut effects,  so please do your research and find out if you really need it before taking it from your doctor.
  https://www.webmd.com/cold-and-flu/cold-guide/antibiotics-colds
These are the TOP 4 Young Living Essential Oils that we use in our
home for fighting illnesses.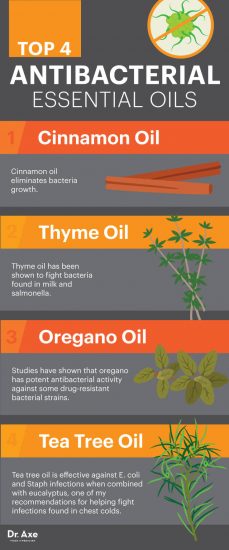 This is an awesome video I had found that I shared with my kids.  It explains our "Good" vs "Bad" microbiome.  I even was sharing the poop transplant info with my son from a seminar I attended regarding the "Gut-Brain" connection.  He was laughing so hard to find out I was telling the truth 🙂
RESTORING THE GUT!!!
Some SIMPLE Lifestyle changes:
Drink a glass of water  with a couple drops of YL Lemon oil immediately after waking.
Daily Deep Breathing
Avoid processed "White" and "boxed" foods
Exercise 3-5 times a week
Increase your fruits and veggies
Drink room temperature water between meals
Drink your body weight in ounces daily & add citrus oils to your glass bottle
TOPICALLY:
Apply 1-2 drops of Digize  over stomach area as needed.  Dilute as needed.
Apply a warm compress 1-2 times daily over stomach and mid back area
Apply 1 drop of peppermint underneath your nose.  Dilute as needed
SUPPLEMENTS:
UNCLOG THE PIPES –
3 drops YL Peppermint
1 drop YL DiGize
1 drop YL Ginger
1 drop YL Fennel
Drink a glass of warm water with 1 drop each of Ginger and fennel. Massage belly clockwise with Peppermint and DiGize.